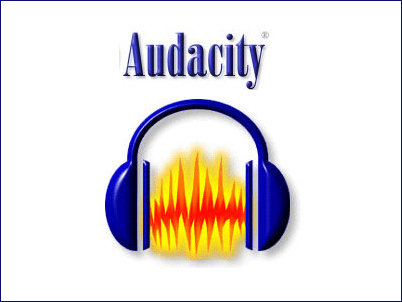 I love Audacity! It's free, open-source, does what you ask it and is pretty straightforward to use. If you are interested in multimedia work in schools you
need it
!
You will, almost certainly, also need to download the
LAME mp3 encoder
. There are instructions on the download page but, simply, if you save the program in your Audacity folder, the
first time
you export an mp3 file in Audacity you will be asked where LAME is - show Audacity and and it never asks again...
The tutorials below were originally created for a podcasting workshop I was running at the
Media Literacy Conference
. I've tried to avoid the things that irritate me on other YouTube tutorials. They are designed for adults; though I guess KS3 and up could use them - if they have the patience.
Underneath the videos you can find some links to mikes I like
Audacity Part 1
Audacity Part 2
Audacity Part 3

Alien continuity announcement
I am not an expert - these are just mikes I have used and liked. You'll need to shop around for the cheapest:
Logitech USB
We've got a set of these in our ICT suite. The sound quality is fine, just don't rely too heavily on the noise cancelling feature in a noisy classroom!
Blue Snowball
Great for desktop use gives clear high quality sound (the videos above were recorded with my Snowball). Can be switched to omni-directional for recording groups too.